Meet Our Family
The JAG Team
Meet Our Family
The JAG Team
Experienced Team You Can Trust
Collectively, our team has nearly 100 years of experience with film and installation. Our full-time window film installers are certified by 3M to ensure the highest quality installation backed by the most comprehensive warranty from 3M, a company you know and trust. Meanwhile, our window treatment installers are also employed by JAG and highly trained. We also employ an awesome support team that makes the world go around.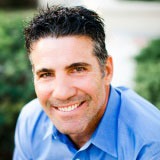 JAMES GADIENT
Vice-President/Operator
James Gadient is an Vice-President/Operator who has run JAG successfully for over 22 years. His attention to detail and customer service is truly exceptional! He works tirelessly to ensure you have the best experience possible and his testimonials speak for themselves. Besides being a 3M certified Window Film Installer, James is a Certified Hunter Douglas Window Treatment Installer. He is an active member in the Cocoa Beach Chamber of Commerce and he is Vice President of his local chapter of BNI, Business Network International.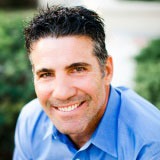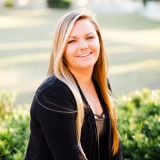 ALISE MAROHN
General Manager
Alise Marohn has taken on several positions in our company over the years and earned the title of general manager. She first began working for us in the office and then became one of our experienced installers. With her positive attitude and easy-going ways, customer service comes natural to her and communication with Alise is a breeze. She is a quick learner and can effectively relay her knowledge to others. Over the phone or in person, Alise is very friendly and likable.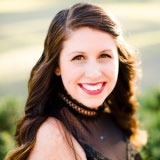 SAMANTHA KIRK
Office Manager
Samantha Kirk is a detail-oriented office manager. With her many years as an administrative assistant and her customer service experience, she is the link that holds everything together. She strives daily to put her best foot forward (as well as the Company's). Always organized with a smile on her face, Samantha is an efficient and very skilled problem solver. Anything you need, just ask Samantha. She's here to make sure that your project runs smoothly from start to finish.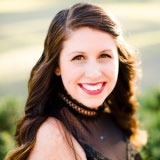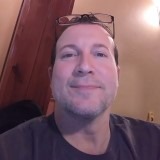 RUSSELL GENTILE
Sales Consultant
Russell has been selling window film for two decades. His product knowledge will help even the most discerning customer find the right film for their particular project, whether it be for residential or commercial. When it comes to window treatments, his attention to detail really shines. He is patient and able to help customers select the best fabrics and just the right colors to beautify their home. Call today and let him help you with your next project.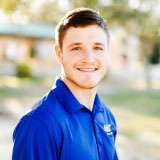 TYLER GADIENT
Flat Glass Specialist
Tyler Gadient, Flat Glass Specialist, has been tinting for his father since he was a young teenager. His attention to detail mirrors his father's and his personable nature will be sure to charm when he is in your home or business installing your window film. He is 3M™ Certified in flat glass, automotive and paint protection installer and is 3M™ Endorsed in Architectural. He is also trained in Window Treatment Installation.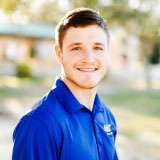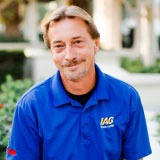 LEE ROBERTS
Automotive Film Installer
Lee Roberts, automotive film installer, has more than 25 years of experience. Lee truly loves what he does for a living. He is often heard saying, "Window tint is the least expensive thing you can do to make the biggest impact on a vehicle's appearance." He truly has a passion for automobiles and chit chat, but watch out! Lee is quick with the one liners and a bit of a goofball.
"Beginning with the Russell's estimate and continuing with the installation everything was done with an eye for detail and perfection! We are very pleased with the shutters in our living room, dining and kitchen and the blinds in two bedrooms. Their price is very reasonable and their service was excellent!" – Cynthia
"James did a wonderful job guiding us through the process of adding plantation shutters to four rooms in our home. He also tinted a large window in our foyer that allowed too much direct sun into our home. The results are amazing, and the job was handled timely and professionally. We couldn't be more pleased. Thanks, James!" – Sharon
"I went to another company and they wanted twice the price JAG did the job for, The work is excellent, very friendly employees and an over all great experience. From this day forward I will always take my vehicles to JAG and I highly recommend you do the same, you can get other quotes, but you will never beat their service or their workmanship."
– Bob Chapman, Google
"Couldn't have taken my Mercedes to a better place. Love Love Love my window tint! I'm going to tell everyone about this place! My new window tint keeps my car so much cooler now in the Florida sun. Thanks again JAG, you are the best!!!!"
– Trudy Reiser, Google
"I just had my windows done at Cocoa Beach to keep the light away from the turtles. It is great. Not only did they do a great job, but the recommendation of the proper tint for my purpose came from James & it is great! Thank you so much."
– Bickley Wilson, Facebook
"A+ service! JAG window tinting is a highly professional and friendly operation. I received a competitive and timely quote to get my house's window tinted. Due to my hectic schedule, I had to request an evening appointment, which was no problem. They showed up to my house even before schedule and got right to work. The finished results are outstanding. JAG is a family operation and the staff is very friendly and courteous. I highly recommend JAG auto tinting."
– Sally J., Yelp
"Finally a professional window tint company with great quality service and prices. I have had several cars tinted over the years in Brevard county and it was always somewhat of a gamble, from bad attitudes to bad tint jobs. Not anymore, JAG tint installation was the best tint job I have ever had...great job, good price and no fuss. Thanks James."
– Chris B, Yelp